Custom Web Design
Shorty's Creations offers a full range of web design and e-solutions services to ensure your website works for you. Working closely with our clients, we provide a highly professional product that is tailored to suit individual needs.

---
Search Engine Optimization
Every site designed by us is subject to Search Engine Optimization to ensure the highest possible ranking on search engines such as Google, Yahoo and MSN.
---
Enhanced Site Marketing
A sound online marketing campaign is crucial to the success of your business. Shorty's Creations is highly experienced in this field and ensures that your online marketing strategies work to maximize your website's potential.

---
Professional Imaging
We provide crisp, sharp graphics that load quickly on the web and which look superb. In addition, a wide range of professional photographic services are available upon request, including photo shoots and digital manipulation.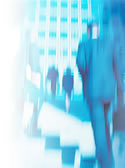 Based in Northwest Oklahoma, Shorty's Creations is a web design company that prides itself on providing high quality websites at affordable prices.

Professionally trained, our designers are able to use their expertise to meet the needs of our clients and to exceed their expectations.
Our aim is your success. The fully trained staff at Shorty's Creations are more than willing to provide assistance with your various needs. We present our clients with the most affordable and effective service possible. Please do not hesitate to contact us with queries, or for a free quote.

Why not let us help your business by contracting us to create a professional website for you. A website can:
• Generate customer awareness
• Reach a global market
• Reduce advertising expenditure
• Increase revenue